CREOLE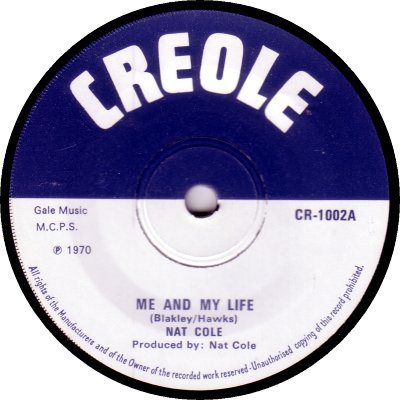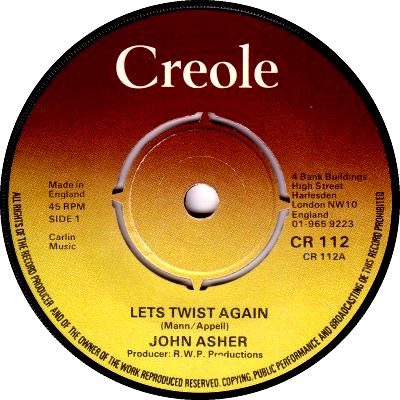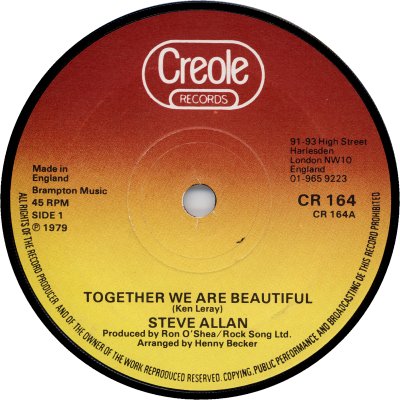 Creole Records enjoyed two separate incarnations as a label. The first, short-lived, one was as a Reggae label, handled by Trojan (1). At that time it was an outlet for material licensed from the Commercial Entertainments management agency run by Bruce White and Tony Cousins, which, under the name 'Creole Music', had turned its hand to music publishing and making records. It put out six singles during 1970-71, five of which were UK productions. Catalogue numbers were in a CR-1000 series. Several productions were by 'Bruce Anthony', a pseudonym used by the pairing of White and Cousins. 'Bruce Anthony' productions also appeared on the main Trojan label, Bruce Ruffin's popular 'Rain' being a case in point. White and Cousins severed the link with Trojan in 1972 and set up the Cactus label (q.v.), which was initially intended as a Pop label but soon became devoted to Reggae. Under a production deal they also supplied the material for EMI's dedicated Reggae label Rhino (q.v.), until it was discontinued in 1974. According to 'Music Week' (17th March 1973) Creole launched and distributed Larry Lawrence's 'Ethnic' label (q.v.), which was again for Reggae material.
The second incarnation of Creole was heralded in 'MW' of the 30th of November 1974, which quoted Cousins as saying that Creole was intended to be established as a "Pop organization with a Bell Records kind of image." According to the article the plan involved Desmond Dekker and Bruce Ruffin being moved from Cactus to Creole as their records had wider-than-Reggae appeal, but this seems not to have happened - Dekker's Cactus single 'Israelites' b/w 'Sugar Dumpling' (CT-57; 4/75) was however eventually reissued on Creole in 1980, as CR-199. The reborn Creole label made its debut in January 1975 with a new design (2), and it continued to put records out throughout the '70s and into the late '80s. It didn't limit itself to any particular kind of music, but a fair number of its records seem to have leaned in the direction of EuroPop / Disco material. It registered a good number of Chart hits, with records by John Asher, The Chequers, and Crispy & Company, among others; the most successful artist in the 70s however was Ruby Winters, who followed her Top 5 single of 1977, 'I Will' (CR-141), with three more Chart entries in 1978-79. Creole also had the distinction of releasing the first British single by Boney M, 'Baby Do You Wanna Bump' (CR-119; 1976) - it wasn't a hit, even when reissued in 1978 in the wake of that band's success. 1976 saw a link-up with Byron Lee's 'Dynamic Sounds' company and the revival of the Dynamic label (q.v.). Initially manufacturing and distribution of the reborn Creole were mainly by EMI, with Creole adding its own distribution via van services in London, Manchester and the Midlands; CBS took over both roles in October 1977, without prompting any change to the label design or to the numbering, which was in a CR-100 series. A minor change of logo took place in January 1979 (3). Towards the end of that year a block of numbers from CR-178 to CR-197 was reserved for a separate batch of issues on the company's 'Blast From The Past' label (q.v.). There were also a couple of independent labels licensed to Creole: Raw and PVK (q.v. both). Creole Records was bought by Sanctuary in 2003.








Copyright 2006 Robert Lyons.