KLIK / KLIK CHART SOUNDS 2001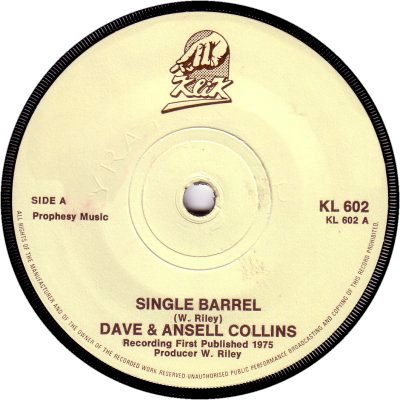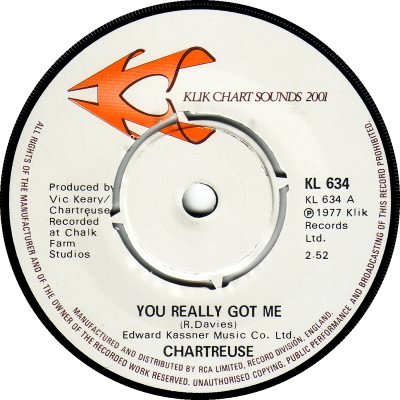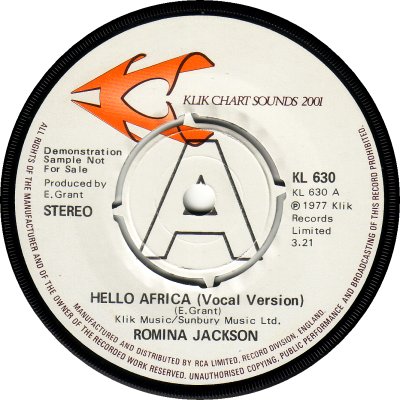 An independent company, based in Craven Park, London NW10. In a company flyer dated 1975 Klik described itself as 'A progressive Black Music Company, specialising in rebel-dread Reggae, modern Soul and Disco sounds'. Its first mention in the music press came in 'Music Week' of the 14th of February 1976, which stated that it had been set up recently by Joe Sinclair and Larry Sevitt. According to the article Island had taken over distribution; the label had 'already released several LPs' by that time and the intention was to concentrate on LPs and only release singles occasionally. When Island stopped offering a distribution service, in September 1976, it and its associated labels - including Klik - turned to EMI to perform that job ('MW', 25th September). Klik's agreement with Island lasted for a little over a year; when it ended it was replaced by a licensing deal with RCA. 'MW' of the 18th of May 1977, reporting on the new deal, said that it called for 25 7" and 12" records in the first year; Klik's managing director was named as Pat Cooper. The article added a quote to the effect that while the company remained committed to releasing 'ethnic' material it intended to expand from being a purely Reggae label, and finished by saying that the acquisition was seen by RCA as filling an important gap in its catalogue. The new arrangement was marked by a change of label design and of name: the 'clicking fingers' logo (1) was replaced by a more futuristic one, and the plain 'Klik' became the ambitious 'Klik Chart Sounds 2001' (2). Catalogue numbers, which were in the KL-600s, continued as before. Sadly, however, despite all the hopes the new start soon became a 'new stop'. Five singles were issued during the course of a fortnight in May, and a handful of LPs were issued or re-pressed; but after that, nothing. 'MW' doesn't seem to have commented on the swift end to the arrangement.
During its lifetime Klik released approximately thirty singles. Initially manufacture was handled by a number of different firms including CBS and Orlake; the move to Island led to EMI taking over that responsibility. For most of Klik's existence its singles had no separate demo labels, but during the brief RCA era demo copies were marked in the usual RCA manner (3). In its new incarnation as Klik Chart Sounds 2001 the company issued some non-Black-Music material - the Chartreuse single shown above is a Punky sort of thing - but despite its name none of its 'sounds' ever entered the Singles Chart.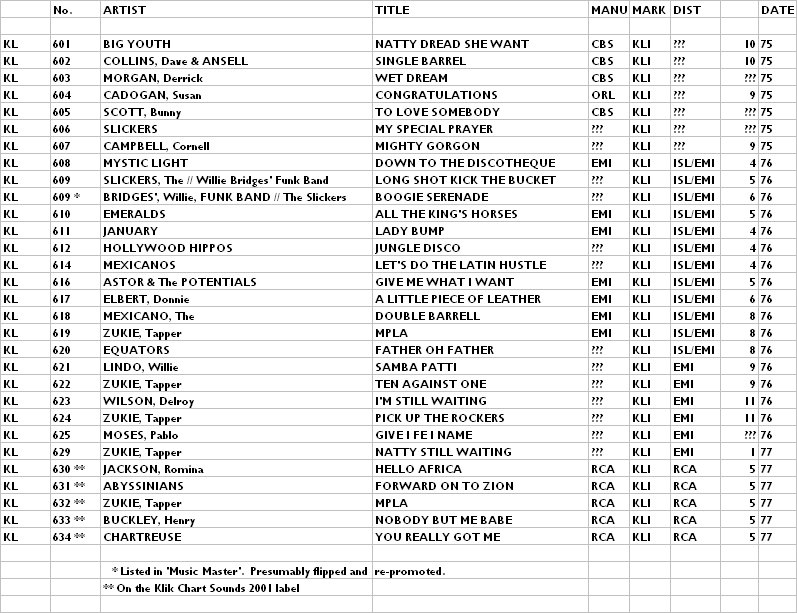 Copyright 2006 Robert Lyons.