YOUNG BLOOD INTERNATIONAL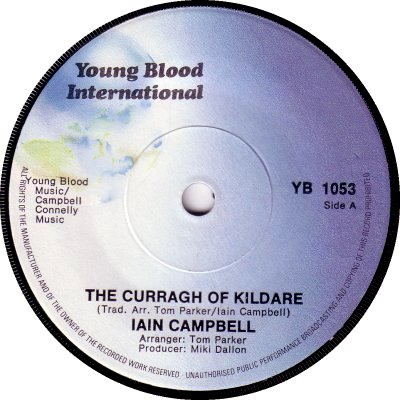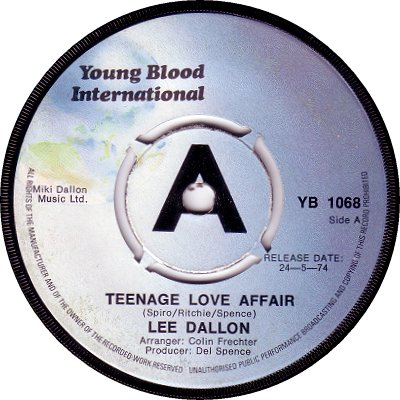 Miki Dallon started Young Blood Records in 1969, when his previous label, Strike, bit the dust. In July 1972 he gave the company a revamp, furnishing it with a new label design and adding 'International' to its name. The fact that there is some duplication of catalogue numbers on Young Blood / Young Blood International singles indicates that he re-used at least some of the old numbers, as does a slight hiatus in dates - the original issue of Apollo 100's, 'Joy', on Young Blood (YB-1034) from 1971 has a higher catalogue number than the reissue on Young Blood International (YB-1011) from 1972. Pressing and distribution were by CBS. The label registered in the Singles Chart twice in the '70s, with a reissue of Python Lee Jackson's, 'In A Broken Dream' (YB-1002; 1972) - which kept its original catalogue number but changed its label - and a football song, 'Nice One Cyril' by the Cockerel Chorus (YB-1017; 1973). It then had to wait until 1980 for its next British hit, when Hoyt Axton's Country-flavoured, 'Della And The Dealer' (YB-82) scraped into the Top 50. YB-1077 came out in January 1976, YB-82 in April 1980; if we assume that between these two the company dropped the '10' part of its numbering and just kept on with the second two digits, it suggests that either they issued records at long intervals or that a gap of several years took place at some point. 1980 saw a return to the old-style Young Blood label (q.v.), only with mid-blue printing instead of the original red. Young Blood / International doesn't seem to have survived past the mid '80s: the highest catalogue number to which I have seen a reference was YB-831, Stu Stevens's, 'Albert And Mary', which came out in January 1984. Presumably at some point after YB-125 the numbering was altered from the 100s to the 800s.







Copyright 2006 Robert Lyons.