FANTASY (USA)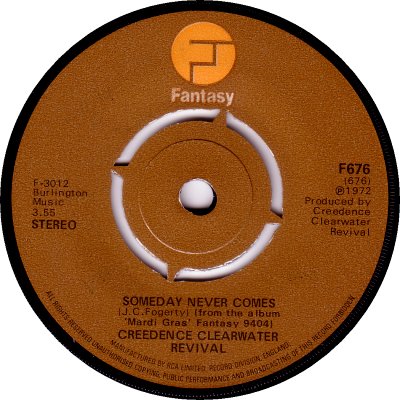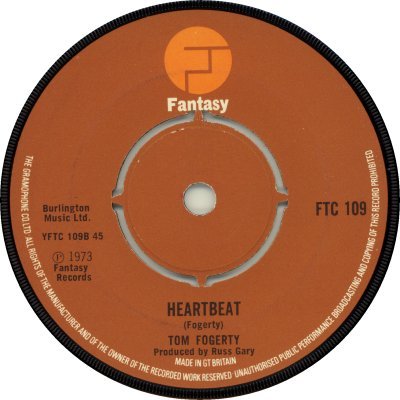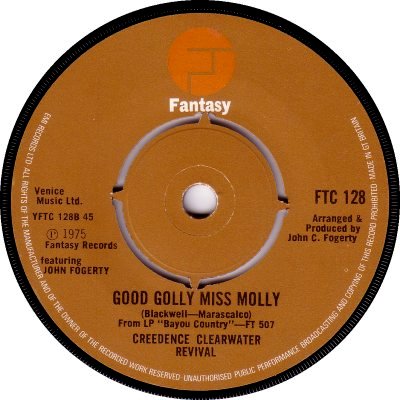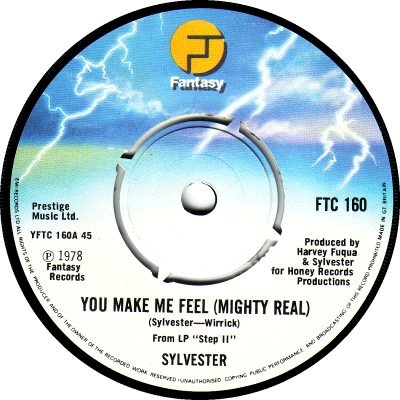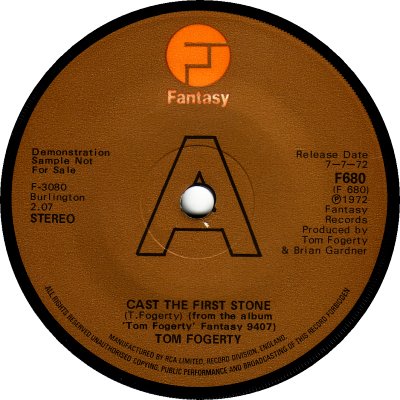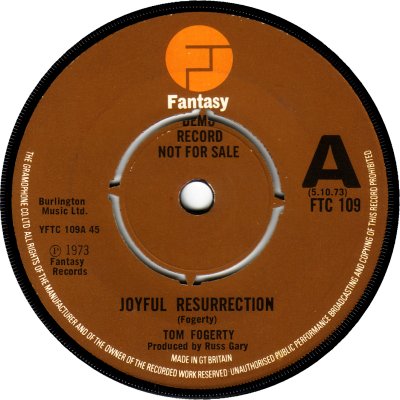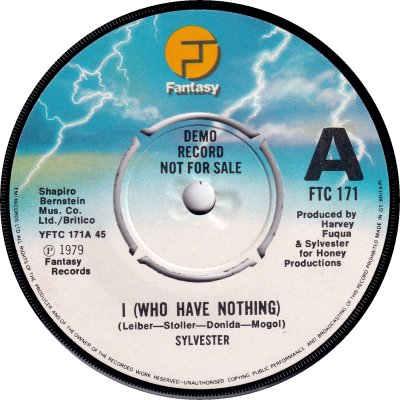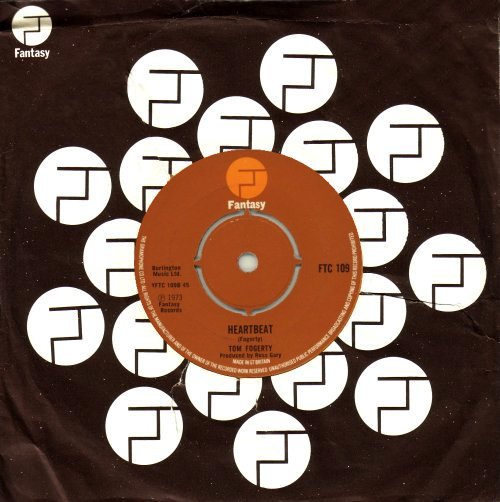 American, initially out of San Francisco, later out of Berkeley. The origins of Fantasy lie in a pressing plant called Circle Records, which was launched in the 1940s by brothers Max and Sol Weiss. They encountered Jazz pianist Dave Brubeck as a result of pressing records of his on Jack Sheedy's Coronet label; they signed him and started the Fantasy record label in 1950 as an outlet for his recordings ('Billboard', 6th May 1967). It remained primarily a Jazz / Latin concern until the second half of the 1960s, developing a catalogue of albums by the likes of Brubeck, Cal Tjader and Vince Guaraldi which sold steadily over time rather than spectacularly all at once ('BB', 24th April 1965). Saul Zaentz joined Fantasy in 1955 as national sales manager ('BB', 12th March), and after a proposed sale to Audio Fidelity in May 1967 came to nothing he bought the company in September of that year, for $325,000. By that time Fantasy had built its own studio ('BB', 1st December 1962).
According to a report in 'BB' of the 3rd of May 1969, when Zaentz purchased Fantasy it only had four full-time staff, including Zaentz himself, and a part-time promotions man; it had only two or three groups under contract, and while it had a strong back-catalogue it was "really scrambling" as a quote from Zaentz himself put it. Then in 1968 a Fantasy band previously known as The Golliwogs changed its name to Creedence Clearwater Revival and struck musical gold. The revenue derived from the subsequent worldwide string of CCR hit singles and albums enabled Fantasy to develop and grow; by the time of the article it had eight to ten groups on its books, it employed around a dozen staff, and it was planning to move to a $500,000 studio / office complex the following year - the move, to premises in Berkeley, actually took place in 1971. Understandably, the success of Creedence prompted the company to turn its attention in part at least to the Pop market ('BB', 26th October 1968). It didn't neglect its Jazz roots, however; in fact it did quite the opposite. In June 1971 it acquired the rights to the Prestige label for the USA and Canada ('BB', 19th June), Then soon after Orrin Keepnews joined the company as director of Jazz A&R in October 1972 ('BB', 17th October) it netted the rights to the Riverside label, which Keepnews had co-founded ('BB', 4th November 1972). A month later came the news that Fantasy was to take over the production, packaging and distribution of Keepnews's Milestone label ('BB', 2nd December 1972). The acquisitions left Fantasy as 'the front-runner in Jazz repertoire domestically', as 'BB' put it.
The arrival of The Blackbyrds in 1973 saw Fantasy adopting a funkier kind of Jazz, and in June 1977 it gained the distribution rights to the recently bankrupted Soul label Stax, which didn't exactly lower its catalogue's funkiness quotient. The final three years of the '70s found the company hitting a vein of success in the Disco field, on both sides of the Atlantic, most notably with Sylvester. There was something of a reaction against the genre towards the end of the decade, however, and 'BB' of the 28th of April 1979 reported that Fantasy was aiming to broaden its market: 90% of its acts were R&B or Disco, and A&R staff were actively looking for Rock, Pop, AOR and potential Top 40 acts. The '80s are beyond the reach of this site, thank goodness, but Fantasy continued to accumulate the back-catalogues of other labels - Contemporary / Good Time Jazz, and Pablo - during that decade, while in the '90s Specialty, Takoma and Kicking Mule came on board. Zaentz sold the company to Concord Records in June 2004, but under its new ownership it is still active today (2021), both in the field of reissues and of new music.
As far as Britain is concerned, from 1955 into 1967 selected Fantasy product came out on the Vogue label and its successor at Decca, Vocalion. There was a lull during 1968, and for some reason Creedence Clearwater Revival's first two American hit singles weren't picked up in this country. Then in April 1969 Fantasy signed a distribution deal with Liberty/UA, which led to Fantasy records being released here, first on Liberty, until early 1971, and then on United Artists. CCR went on to enjoy a run of ten hits in Britain; nine on Liberty and the last one on United Artists. 'Bad Moon Rising' b/w 'Lodi' (LBF-15230; 8/69) was the most successful of them, reaching the coveted No.1 spot. Other Fantasy artists to have records out on Liberty were Clover and Betty Everett, while Redwing's 'California Blues' b/w 'Dark Thursday' surfaced on United Artists in May 1971, as UP-35207. The album from which those two tracks were taken, 'Redwing', also came out on United Artists (UAS-29188; 1971).
Fantasy's deal with Liberty/UA expired in March 1972, and was not renewed: 'Music Week' of the 25th of March noted that the agreement had come to an end and observed that Fantasy has wanted £180,000 for a replacement. With CCR on the slide by that time, in terms of Chart success, Liberty/UA passed, and Fantasy sought an arrangement elsewhere. It appeared to have found one pretty quickly: 'MW' of the 22nd of April was able to state that a three-year deal had been signed with RCA for Fantasy and Prestige material. As a result of the deal the Fantasy label made its debut here in its own right. It put out three albums along with two singles, Creedence's 'Someday Never Comes' b/w 'Tearin' Up The Country' (F-676; 6/72) and 'Cast The First Stone' b/w 'Lady Of Fatima' by Tom Fogerty (F-860; 7/72), using an 'F' prefix for the singles, followed by their American catalogue numbers (1, 5). The arrangement turned out to be short lived, however. 'Music Week' of the 11th of November broke the news that Fantasy had switched to EMI under a three-year licensing deal after only eight months at RCA. According to the article the deal between Fantasy and RCA had never actually been signed, and the parting was by mutual agreement; Prestige was to stay with RCA.
Fantasy remained with EMI until the autumn of 1980. It adopted an FTC-100 numerical series for its singles, and after not making much of an impression for a couple of years got into the Charts with the fourteenth of them, 'Walking In Rhythm' b/w 'The Baby' by The Blackbyrds (FTC-114; 3/75), which stalled at No.23. A year later Rodger Collins took 'You Sexy Sugar Plum' b/w 'I'll Be Here' (FTC-132; 3/76) one place higher. The company really got into its stride, in Chart terms, during the Disco boom of the late '70s. Admittedly, huge hits were lacking, but Sylvester reached No.8 with 'You Make Me Feel (Mighty Real)' b/w 'Was It Something I Said' (FTC-160; 7/78), and Slick's 'Space Bass' b/w 'The Whole World Is Dancing' (FTC-176; 5/79) made it as high as No.16. Sylvester managed three more, lesser, hits, and Slick's follow-up was a minor success; other Fantasy artists to take singles into the lower reaches of the Top 50 were Phil Hurtt and Fat Larry's Band, the latter also registering under the shortened name of FLB.
The eventual subsiding of the Disco phenomenon seems to have left Fantasy at something of a loose end, as witness the 'BB' report from April 1979 quoted in the third paragraph, above. Matters may not have been helped by events at EMI: in January 1980 EMI's Licensed Repertoire Division was closed, and, according to 'MW' of the 26th of January, chaos followed. From the end of the month eight of EMI's licensed labels, including Fantasy and its associate Stax, were to be transferred to the care of Liberty-United Artists. The new arrangement didn't meet with the approval of all of the clients, and Fantasy may well have been among the dissatisfied parties. Whatever the reason, by the end of the year it had left EMI. As its Prestige and Milestone imprints were still at RCA, Fantasy still had strong links with that company, and 'MW' of the 13th of September 1980 revealed that certain Fantasy product was to be placed with RCA; a full licensing deal had yet to be agreed. Fantasy records began to emerge via RCA the following month, but they were much reduced in number. 1970 had seen 20 singles issued; there were only 5 altogether in 1980, and another five in 1981. The company's 200th FTC-prefixed single, 'That's A Lady' b/w 'Electrophonic Phunk' by Shock USA, proved to be its last, and was the only 7" release in 1982 - it came out in July. Fantasy continued to put singles out in its homeland but none of them surfaced over here.
The first UK Fantasy label, brown with an orange logo, was less exotic than the one that was currently in use in the State, although the brown design was adopted there in late November 1972. It remained basically unchanged after the move from RCA (1) to EMI, though the perimeter text altered (2). There was a further change in that text in March 1975 from FTC-114 onwards: the reference to 'The Gramophone Co' at 9 o'clock was replaced by one to EMI Records, and the 'Made in Great Britain' at the bottom migrated to 2 o'clock (3). A similar change took place on most of the other labels in the EMI family, but Fantasy's happened some eighteen months or so after the others - perhaps stock of the old labels was being used up. In May 1978, with FTC-157, the brown label was replaced by a more zingy multicoloured one (4). Demos from the first RCA period were marked with a hollow central 'A' and the appropriate text (5), while after the move to EMI they were overprinted in that company's usual fashion (6, 7). The company sleeve dates from the brown-label EMI years. The discography below only covers the 1970s; the 'EMI-LRD' refers to EMI's Licensed Repertoire Division, which existed as a separate entity for a couple of years and handled all of EMI's licensed product during that time.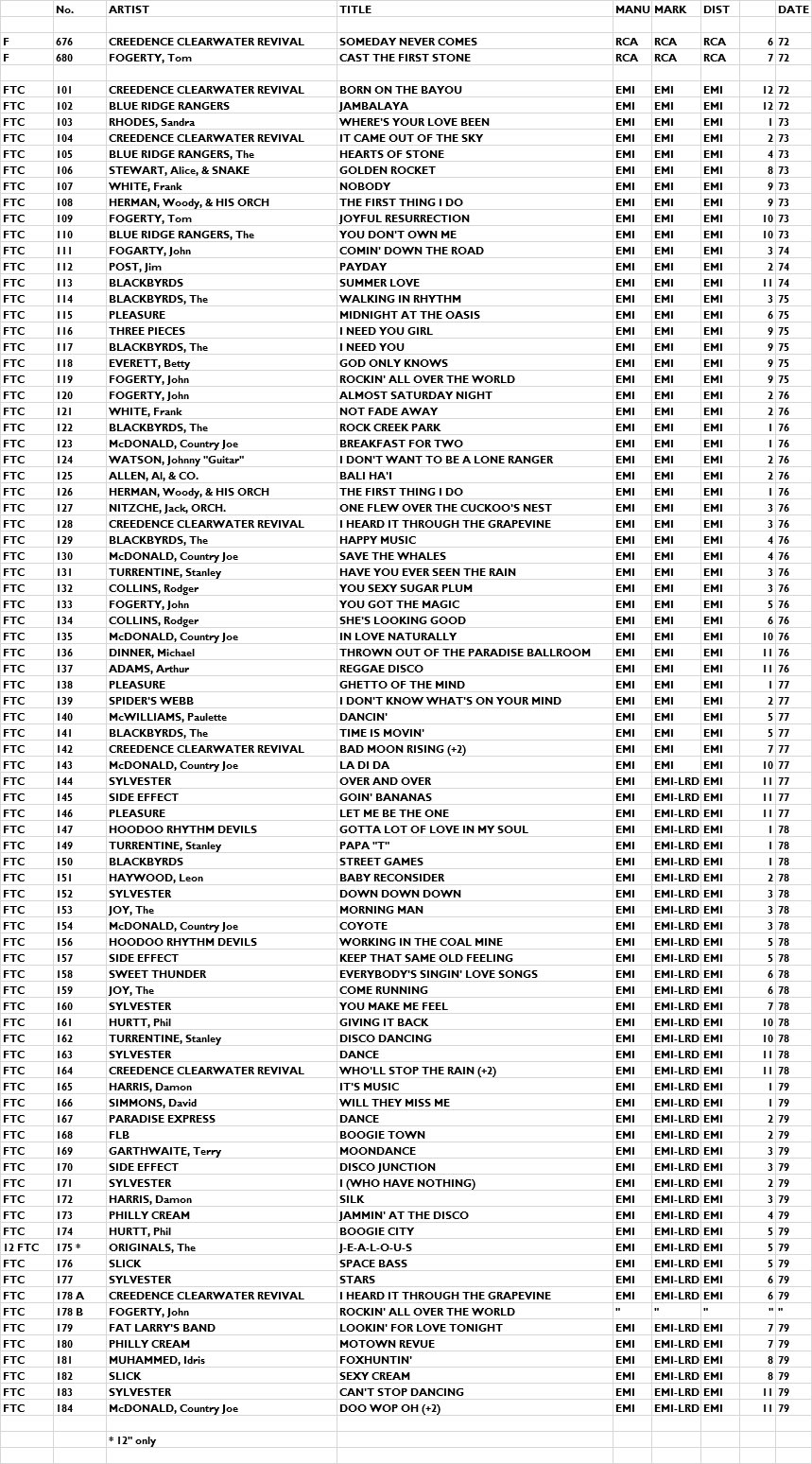 Copyright 2006 Robert Lyons.