NEMS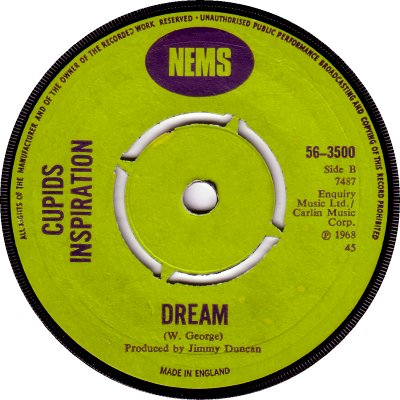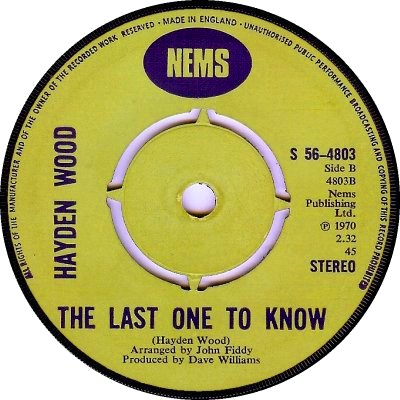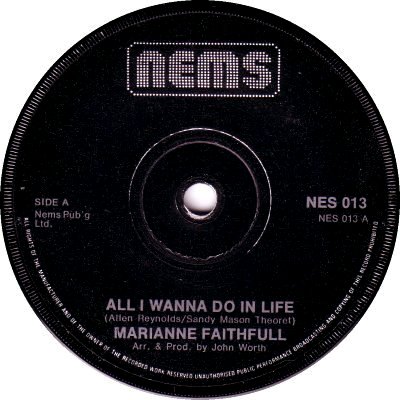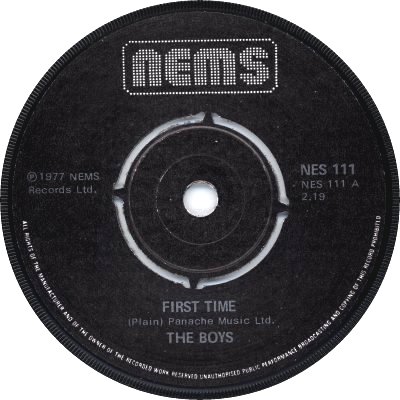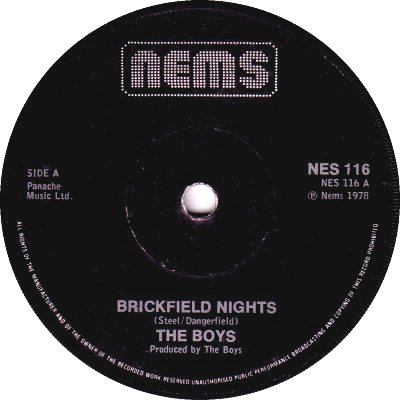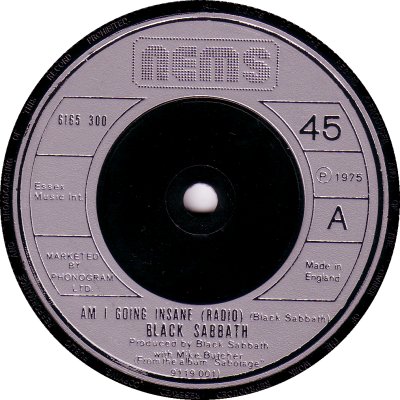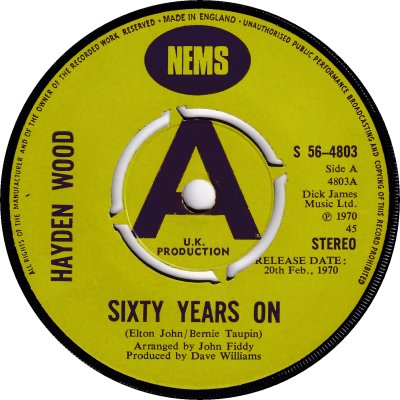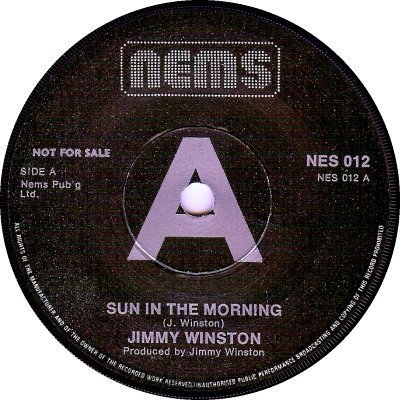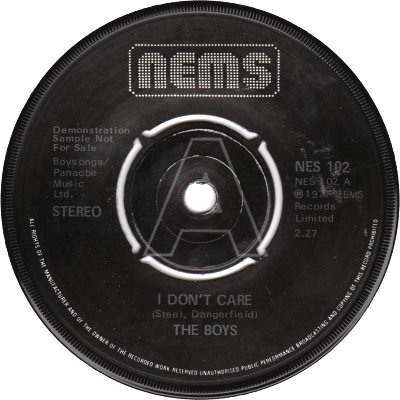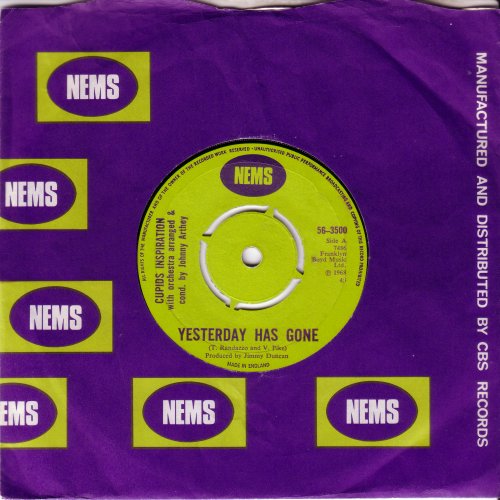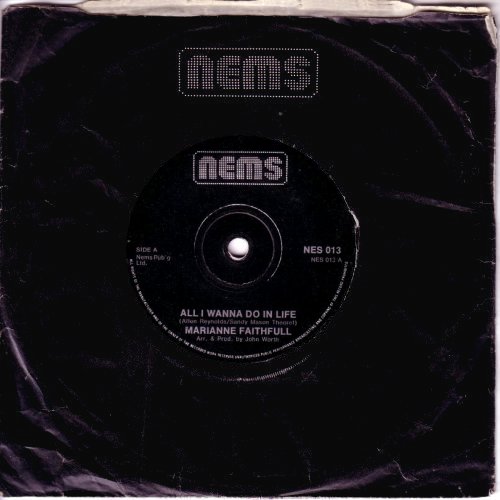 NEMS Enterprises was Brian Epstein's management company, the initials deriving from the Epstein family's 'North End Music Stores' in Liverpool. Its record label was a relatively late development, and it came after Epstein's death in 1967: the first mention of it was in 'Record Retailer' of the 31st of January 1968. According to the article the new label was to be called 'Oval' and it was to be launched later that year - manufacture and distribution were being discussed. The article also noted that the company had changed its name to Nemperor Holdings. By the end of the following month 'RR' was reporting a change in the plans: the intention was now to launch two labels, NEMS by the 1st of April, and Oval later in the year - Oval was to be reserved for material by the Vic Lewis Orchestra and other Big Band Material. A production company called NEMS Recordings had already been set up, and one of its products, 'I Can't Drive' by a band called At Last The 1958 Rock And Roll Show, was due to be released by CBS (catalogue number 3349) the following week ('RR', 28th February). NEMS duly made its debut on the 29th of March, with a single by Billy J. Kramer, '1941' b/w 'His Love Is Just A Lie' (56-3396), via CBS, but Oval never appeared and the Vic Lewis Orchestra's records all came out on NEMS. Perhaps some hint of the lost label can be seen in the shape of the NEMS logo?
'Record Retailer' of the 5th of June 1968 reported that Vic Lewis was in charge of NEMS's development plans, its other joint managing director, Robert Stigwood, having left. Some eight months later a firm called the Triumph Investment Trust bought a 70% interest in the company from Clive Epstein ('RR', 20th February 1969); Lewis stayed on, and Triumph appointed him chairman and managing director. All was not well, however. An article in 'RR' of the 24th of January 1970 stated that Lewis intended to limit releases to around one a month from that point, but after Hayden Wood's 'Sixty Years On' b/w 'The Last One To Know' (56-4803) in February the label was shelved. 'RR' of the 9th of May reported that Triumph wanted to sell NEMS, but there appears to have been a change of heart: the edition of the 29th of August said that there would be no sale. There was an attempt to revive the company: 'RR' of the 24th of October said that there were plans to reactivate the NEMS label and to probably give it a sibling - one label would be for MOR and instrumental material (reminiscent of Oval), the other for progressive Pop. Sadly the plans came to nothing, and NEMS languished.
For the next few years little happened, in terms of record releases. NEMS Enterprises was acquired by the Hemdale group in 1972 ('Music Week', 26th August), and certain items from its back catalogue were licensed by DJM for reissue on the DJM Silverline label ('MW', 18th November 1972). Hemdale was busy bringing its own label into being - see 'WWA' - and it was not until the autumn of 1975 that new life was breathed back into NEMS. 'MW' of the 20th of September broke the news that in a 'burst of activity from the NEMS group' the label was being revived, along with another familiar name from the past, Immediate, which the group had acquired. WWA, which by that time was dormant, was to be reawakened, and a new label, Opal, would join them all. In the event WWA's sleep proved permanent, but NEMS and Immediate came back on the scene, alongside Opal (q.v. all). Opal featured Reggae, while Immediate lived off its popular back-catalogue, but NEMS provided new material in a variety of styles. At first the three labels were manufactured, marketed and distributed through Anchor (q.v.), as an advert in 'MW' of the 27th of September proclaimed, but there was an exception in the case of Black Sabbath: when that band joined the label their records were handled by Phonogram / Phonodisc, presumably as a result of contractual obligations ('MW'; 7th February 1976). The company continued to sail somewhat choppy waters, and in October 1976 came reports that four departmental managers had left; there was speculation that NEMS was to terminate its sales / distribution deal with Anchor and look for a licensing deal, but this was denied by Peter Knight - managing director at that time - who put the developments down to "reorganization" ('MW'; 16th October 1976). Despite that denial, five months later NEMS and Immediate were licensed to RCA ('MW'; 26th March 1977).
The arrangement with RCA proved to be short-lived, for after six months or so NEMS moved again, this time to Pye - The Boys' single 'The First Time' (NES-111; 8/77) can be found as both an RCA and a Pye pressing. The impetus appears to have gone, however, and what seems to be the last new NEMS product of the decade came out in the spring of 1978. The label was, however, revived once more in 1980, and it survived until at least 1983, albeit mainly as a vehicle for Nazareth records during its later stages.
In its first incarnation, from early 1968 into the first months of 1970, NEMS was a member of the CBS family. Its records came with eye-catching purple-on-green labels (1, 2, 7), and it scored a couple of early hits with 'Yesterday Has Gone', and 'My World' by Cupid's Inspiration. When it was brought back to life in 1975 its labels were given a more restrained design. During the Anchor period manufacture and distribution were by CBS, as they were for all Anchor products at that time (3). The sole Black Sabbath single was marketed by Phonogram and pressed and distributed by Phonodisc, and it appeared in the standard Phonodisc injection-moulded format (6). The label design remained unchanged during its time at RCA (4) and Pye (5), though the typefaces altered and the dinking perforations varied in size - RCA's were narrower and usually neater. The style of demo marking changed, Anchor's solid silver 'A' (8) being replaced by RCA's hollow one (9) - there don't appear to have been any Pye-era demo labels.
As far as numbering is concerned, green NEMSes shared the main CBS numbers but had their own specific prefix, '56'. Anchor / CBS-distributed singles were numbered in the NES-000s, while RCA ones used an NES-100 series, which Pye continued. One single NES-115, came out on the Vortex label (q.v.). The 1976 Black Sabbath single 'Am I Going Insane' b/w 'Hole In The Sky' had its own discrete catalogue number in Phonogram's usual seven-figure style, 6165-300; had there been others they would doubless have continued in that series. Singles from the early '80s seem to have been numbered in the NES-300s. According to the '45 Sleeves' site the black company sleeve (10) was used in the Anchor years. The biggest name on NEMS was arguably that of Black Sabbath; the band's albums up to that point were all reissued on the label, presumably as a result of their Hemdale / WWA management connection. Nazareth also ended up on NEMS in the early '80s. 1960s hitmaker Marianne Faithful had another stab at the Chart with a single for the company, 'All I Wanna Do In Life' (NES-013, 8/76); it didn't register here, but, flipped over and given a different catalogue number (NES-014), it scored in Ireland. A reissue of Billy Fury's 1961 hit 'Halfway To Paradise' (NES-018; 8/76) failed to make a return visit to the charts, while Punk group The Boys released a couple of highly-regarded singles for the company without quite cracking the Top 75. The discography below only covers the 1970s. The scans of the 1970s green issue (2) and the CBS promo (8) were supplied by Robert Bowes; that of the RCA promo (9) comes by courtesy of Tony Macey.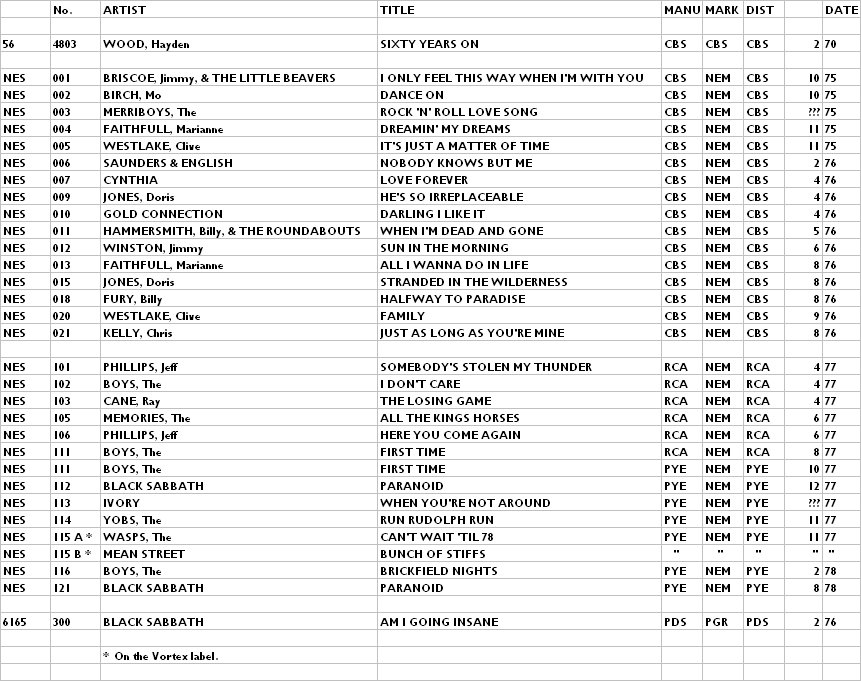 Copyright 2006 Robert Lyons.