RK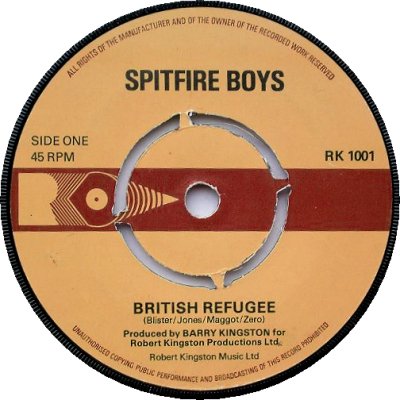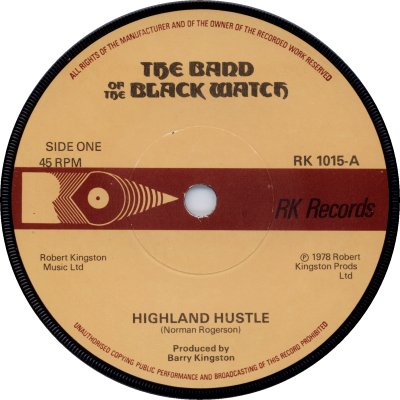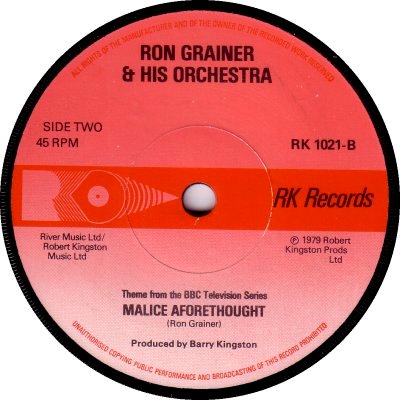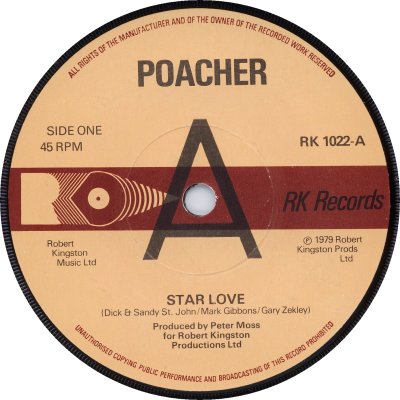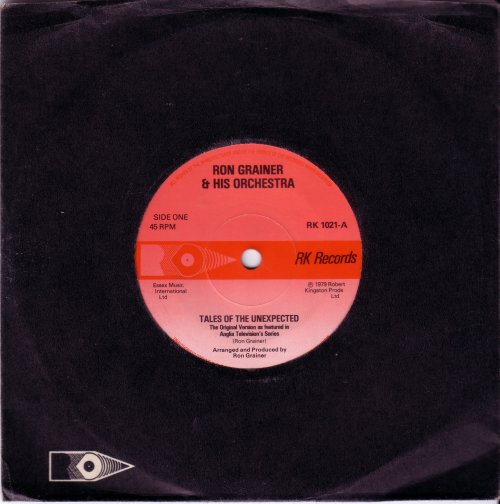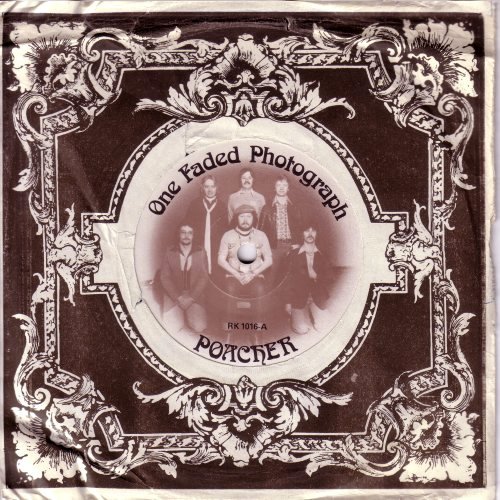 RK Records was set up by Robert Kingston, who had previously been managing director of publishing company Southern Music and its record label, Spark (q.v.). 'Music Week' of the 12th of February 1977 reported that Kingston was to leave Southern after being with the company for 21 years. The article stated that the reason for his departure was dissatisfaction that Southern had decided to keep Spark going 'as a sideline'; it added that he might possibly be looking for backing from other companies to form a new label. His son Barry and Mike Walker left with him. The search for backing took place and proved successful: 'MW' of the 3rd of September 1977 was able to reveal that Boosey & Hawkes had provided three years' finance for Robert Kingston Music, Robert Kingston Productions and the setting up of RK Records. Barry Kingston had joined the new company as a producer, and Mike Walker was to deal with the promotional side; other staff and artists from Spark had come on board as well. RK was to operate out of premises in Windmill St, London W1. In an interview with Billboard of the 21st of January 1978 Robert Kingston said that RK had its own studio, production company and label, and he confirmed that financial backing had been provided by publishers Boosey & Hawkes. Several acts had been signed, including Tommy Hunt and the Spitfire Boys; three singles and an album had been released since October, and he was looking to source American material.
RK continued to issue records until around 1984, though releases were few and far between during 1983-84. The company seems to have concentrated on the Pop and Disco/ Dance markets, though its first release was a Punk single by the Spitfire Boys, 'British Refugee' b/w 'Mein Kampf' (RK-1001; 10/77), which has become collectable. None of its singles sold hugely; even the presence of Tommy Hunt, Wigan's Ovation and the Band of the Black Watch - all of whom had hits on Spark - failed to propel RK into the Charts. In the '70s two different-coloured labels were used: fawn (1) up to October 1979, and red (3) from then into the early '80s. RK-1023 was the first record to have the red label; RK-1021 can be found with both kinds of label as well as with a plainer black-on-yellow one, as a result of re-pressings. The earlyish 1980s saw the label turn red-on-white, but the design remained the same. There was no company name on the first fourteen singles, only a logo; subsequently a name was added at 3 o'clock (2). Demo copies were marked with a large black 'A', after the Pye manner of the time (4); there don't seem to have been any before RK-1020. I have included a scan of the second sleeve (5) only because it puzzled me for ages: I found one, empty, in a charity shop, and I spent ages trying to work out what record company it came from. Eventually I found that it was specifically for a particular single, 'One Faded Photograph' b/w 'Bandido' by Poacher (RK-1016; 2/79), and the mystery was solved. RK had a couple of subsidiary labels: Contact, for Disco music, and Casino Classics, for 'Northern Soul' (q.v. both). Manufacture and distribution of both and of RK itself were by Pye. The discography below only covers the 1970s; catalogue numbers seem to have ended at RK-1040. Thanks to John Timmis for providing the first scan.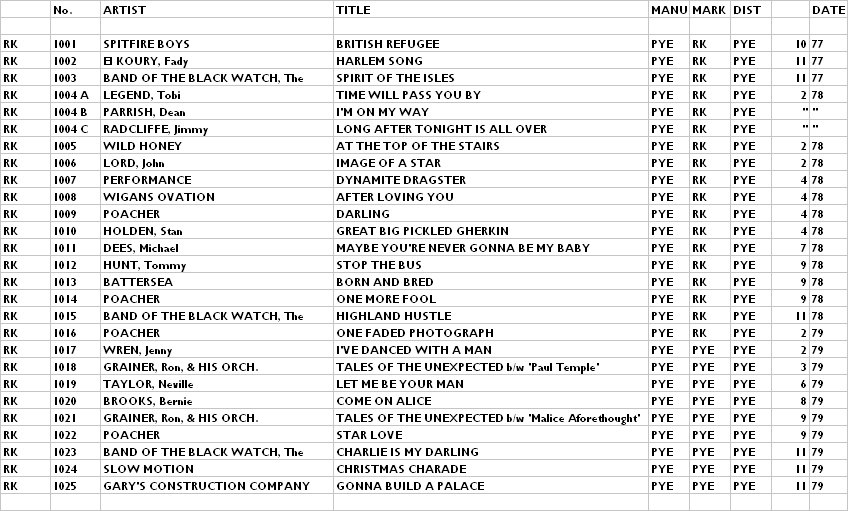 Copyright 2006 Robert Lyons.