ROULETTE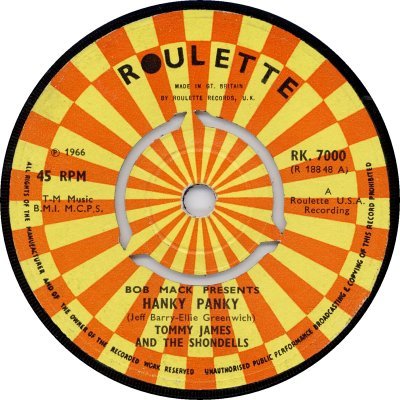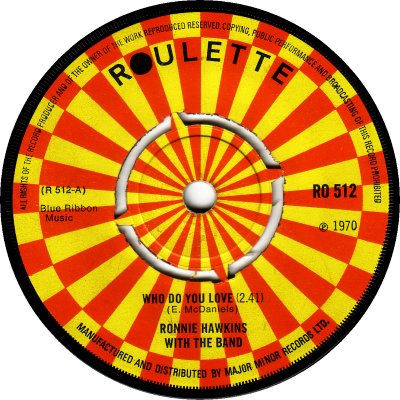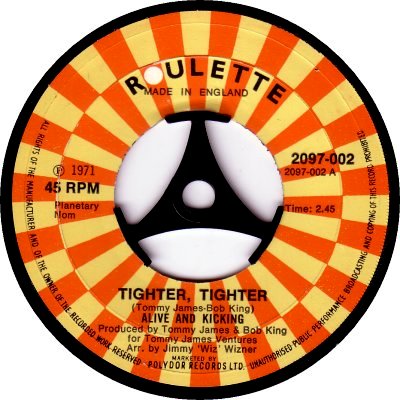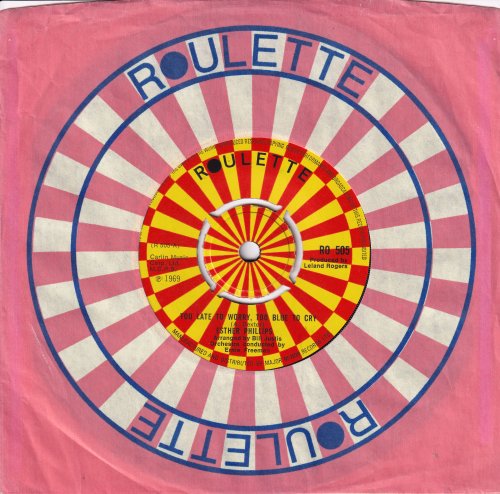 American, out of New York City. According to an advertising feature in 'Billboard' of the 3rd of February 1958 the Roulette partnership was formed by Morris Levy, nightclub owner Joe Kolsky, ex-Mercury A&R men Hugo Peretti and Luigi Creatore, Phil Kahl, Halsey Cowan and Morris Gurlak in January 1957. At that time Levy and Kolsky were in a partnership with record producer George Goldner; the new partnership bought out his interest in their previous labels Tico, Roma and Gee and made them divisions of Roulette. Kolsky left in September 1961 when his interests were bought by the Planetary Music Publishing Company, a firm that was co-owned by Levy. With his position thus consolidated, president of the company Levy remained in charge until the end of its independent existence. Roulette enjoyed early successes with Buddy Knox's 'Party Doll' and Jimmie Rodgers's 'Honeycomb' and went on to develop an extensive catalogue featuring a wide range of genres. It had a good Jazz roster, including big names such as Dinah Washington, Sarah Vaughan and Count Basie, and it enjoyed Pop success in its homeland with the likes of The Playmates, Joey Dee & The Starliters, Lou Christie and Tommy James & The Shondells. By the end of the '70s, however, it had lost most of its impetus, and in the '80s it became mainly a vehicle for reissues and compilations. In 1989 it was sold to Rhino-EMI. Morris Levy died in 1990.
In Britain, Roulette had a much shorter existence. For most of the time it leased its products to other companies; until the end of 1965 they appeared on EMI's Columbia label. Then in 1966 it formed a jointly-owned British affiliate with UK independent R&B Discs, 'Roulette Records U.K.', and put out two singles on its own label (1), numbering them in the RK-7000s. As 'BB' of the 13th of August 1966 observed, it got into the Charts with its first release, 'Hanky Panky' b/w 'Thunderbolt' by Tommy James & The Shondells (RK-7000; 7/66), which just about edged into the Top 40. Despite that promising start the deal seems to have been short-lived, perhaps no more than six months, and in the final two months of that year singles by Tommy James & The Shondells and The Joe Cuba Sextet, sourced from Roulette, surfaced on the Pye International label.
The spring of 1967 saw Roulette making a more sustained attempt as establishing itself in Britain. 'Record Retailer' of the 2nd of March announced that the label was to be launched in April, in partnership with Major Minor (q.v.), with Philips handling pressing and marketing. This latter seems to have been a mistake, as CBS were manufacturing for Major Minor at that point and Selecta were handling distribution - it may perhaps refer to the R&B Discs Roulettes, which were Philips pressings. The two companies appear to have been at cross purposes initially: 'Billboard' of the 6th of May reported that the first single under the deal, Tommy James & The Shondells' 'I Think We're Alone Now' b/w 'Gone Gone Gone' (MM-511; 4/67), had come out on Major Minor for a week but was now being 'distributed under the Roulette logo'. In addition, Morris Levy was quoted in 'BB' of the 18th of March 1967 as saying that he had 'started Roulette in England because the time is right', which sounds as though he as expecting a more obvious form of identification than a credit in small print on the Major Minor label. In the event, however, Roulette was to receive no more identification that credit for the best part of eighteen months, during which time the partnership resulted in a No.1 single by Tommy James & The Shondells, 'Mony Mony' b/w 'One Two Three And I Fell' (MM-567; 5/68). 'RR' of the 7th of February 1968 indicated that the deal was on a record-by-record basis - fifty Roulette LPs had been licensed to Saga, and other individual masters were available to all record companies, Major Minor included.
The Roulette label as such reappeared in 1968. 'BB' of the 18th of May revealed that the new deal included Major Minor establishing Roulette as a logo in its own right; it added that 'Mony Mony' had been intended to be the first single on the new label but that demand for it had been so great that it had been rushed out on Major Minor. 'RR' of the 28th of August was able to say that Roulette was to be launched as a label at the end of that month, and it confirmed the Major Minor connection. Roulette went on to put out a string of singles over the next couple of years, this time using an RO-500 numerical series (2). Sadly, none of them were successful. The agreement came to an abrupt end in the autumn of 1970, when Major Minor succumbed to money troubles. An alternative arrangement was made, and 'RR' of the 6th of February 1971 was able to state that Roulette's records would be available through Polydor from March, under a three-year deal. Singles were given catalogue numbers in one of Polydor's seven-figure series, 2097-000, and they usually came with the large spindle holes that Polydor / Philips favoured (3). This third incarnation yielded no more hits, and it doesn't seem to have lasted into 1973.
At some point in the first half of 1973 Roulette appears to have abandoned its attempt as establishing its own presence here and to have reverted to individual licensing deals. Three tracks by Tommy James & The Shondells, 'Mony Mony', 'Draggin' The Line' and 'Crystal Blue Persuasion', were taken up by Concord (q.v.) and issued as a maxi single (CON-30) in August of that year; it proved popular enough to run to two pressings and only just missed out on a Top 50 placing. Then in 1974 the occasional Roulette record started coming out on Pye International again. The last of them, 'Heart Get Ready For Love' b/w 'Stop Mama' by Herman's Hermits (7N-25768) was released in 1978. One basic label design served Roulette from start to finish, with minor variations from era to era. There were no special markings for demo copies, though Polydor 'demos' had 'Sample Record Not For Sale' stickers put on them. The company sleeve, which is rarely seen, dates from the Major Minor period.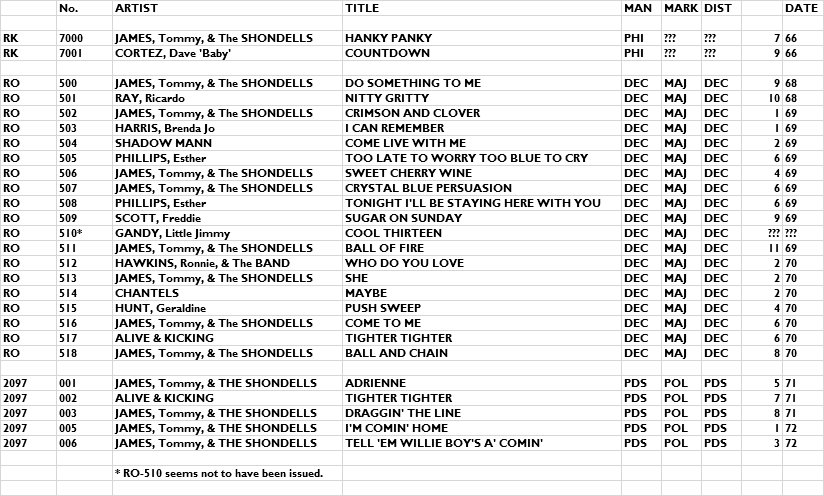 Copyright 2006 Robert Lyons.