UK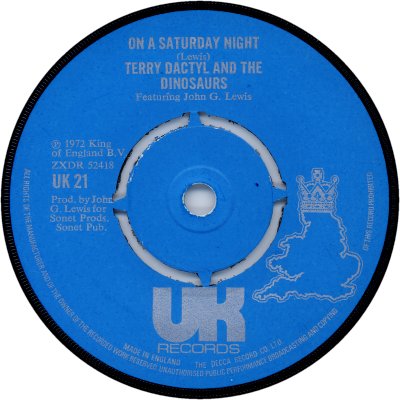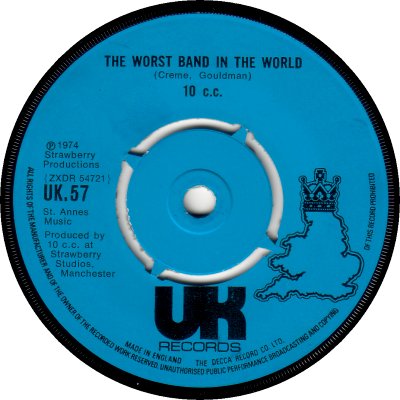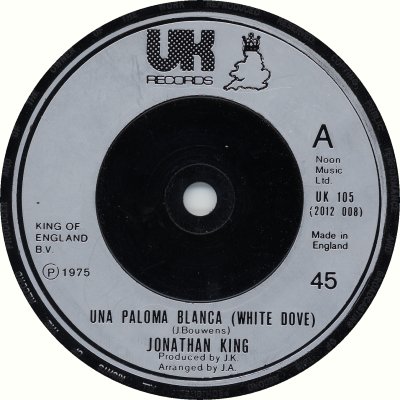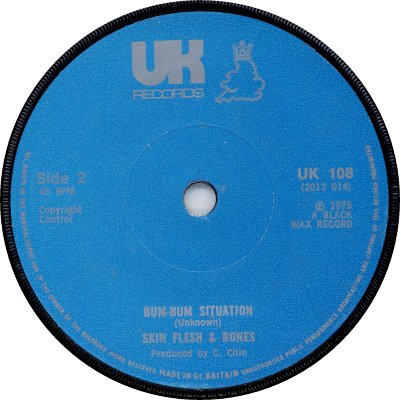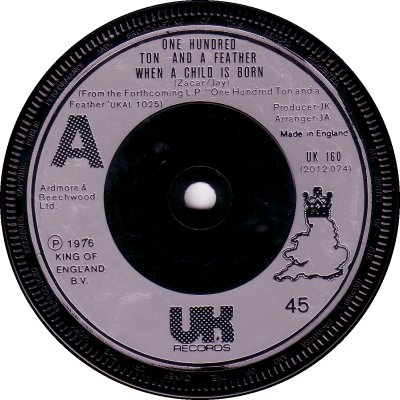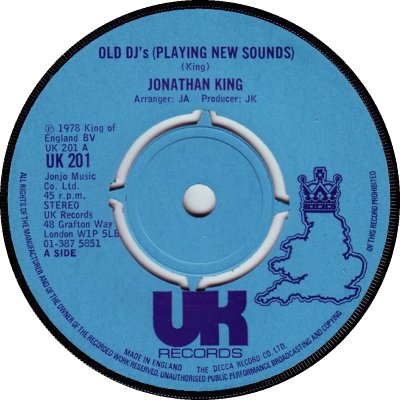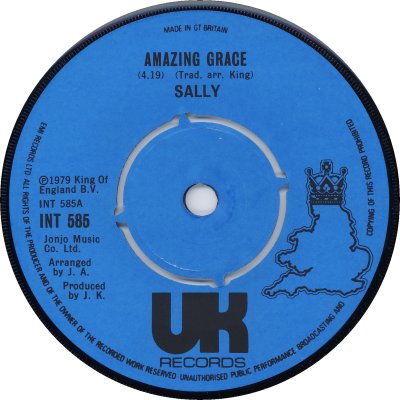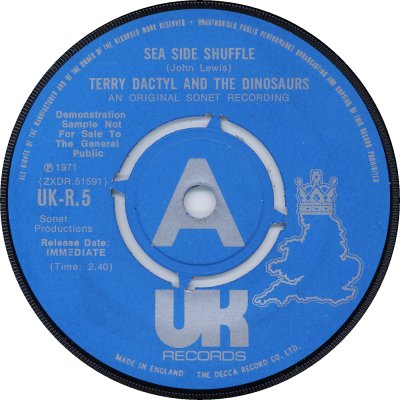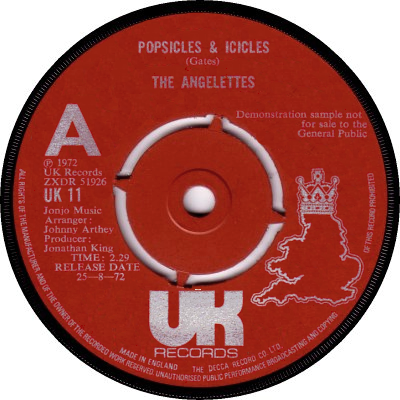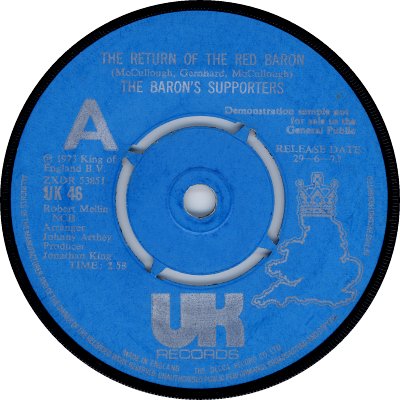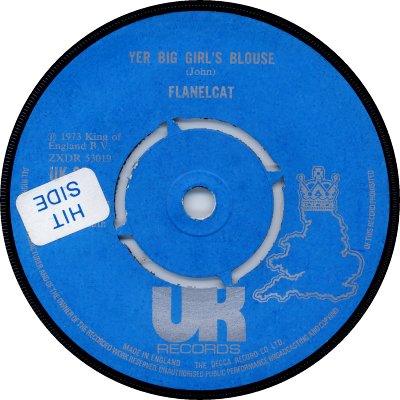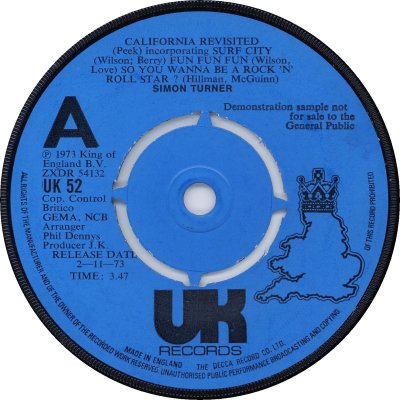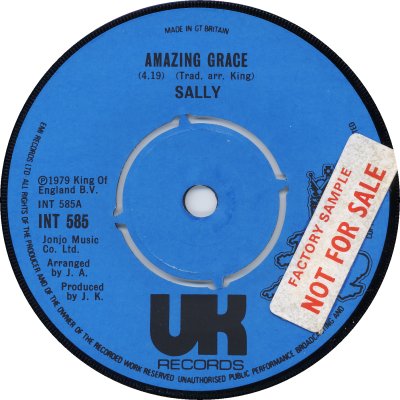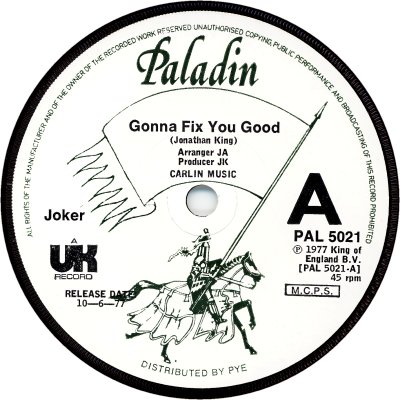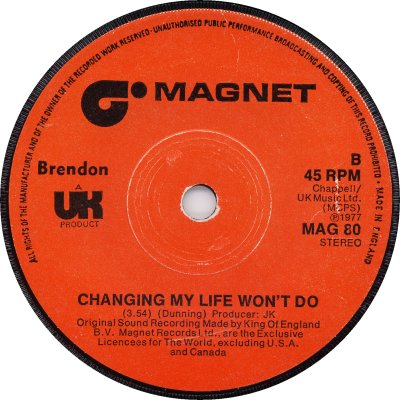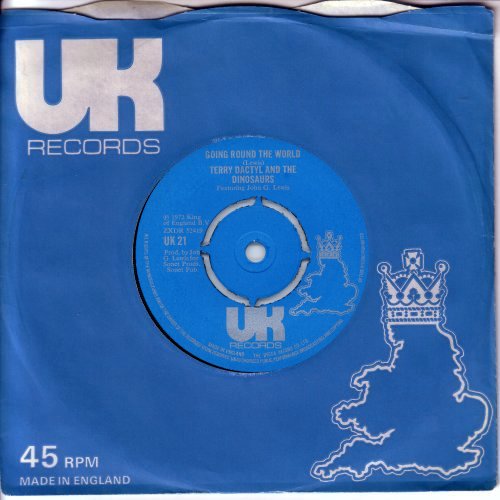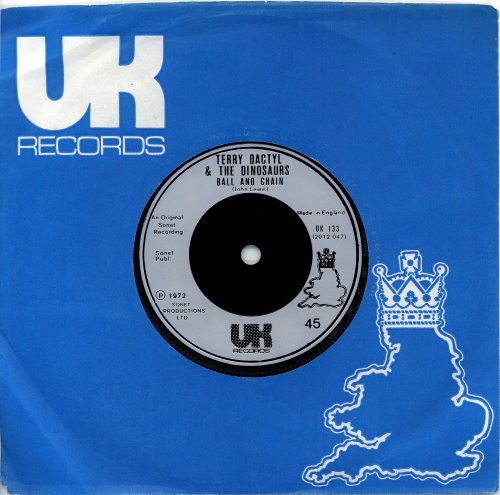 Jonathan King's label. 'Music Week' of the 28th of November 1970 reported that King was leaving his promotion / A&R post at Decca in order to concentrate on production work. After a year-and-a-half of recording songs under pseudonyms and licensing them to various record companies he returned to Decca and launched his own label, UK ('United King'), through that company. 'MW' of the 20th of May 1972 revealed that the contract signed by the parties was for two years with another one year option; it added that King intended to purchase independent masters as well as record his own product. In 1974 Clive Selwood joined as head of the UK label worldwide, having recently left CBS - he had been the marketing director there ('MW' 25th May). January 1975 saw the introduction of a new label, 'UK American' (q.v.), dedicated to product licensed from USA; according to Selwood the launch was "In line with our ultimate goal of moving from a successful small independent company to a place among the majors." ('MW', 18th January 1975). Later that year came a split from Decca: 'MW' of the 10th of May 1975 broke the news that UK was close to signing a licensing deal with Polydor, a part of which involved Decca having a six month sell-off period for most of the existing product and keeping the rights to 10cc's back catalogue worldwide for an indefinite period. The next issue of 'M.W.' (17th May) confirmed that the deal had been signed.
All was not well, however. In an interview with 'MW' of the 28th of August 1976 King lamented that UK had been one of his greatest mistakes - the freedom to do as he pleased had been an attractive proposition, but it had ended up involving "All business and no creativity." Thus when the deal with Polydor expired, in March 1977, he tried a different approach. He told 'MW' (19th of February) that he was looking for a fresh distribution deal, where acts that he believed in would go on his own label and be looked after properly, leaving him free to produce for other companies and to place masters elsewhere. In the event UK was shelved as a label, though its logo continued to appear on other labels throughout 1977 and 1978 (13, 14). Selwood moved on, to join Muff Murfin at Birds Nest (q.v.). 1978 saw the UK label's reappearance, albeit in a very limited form: 200 copies of King's own 'Old DJ's (Playing New Sounds)' single (UK-201) were pressed and distributed to radio, TV and selected dealers ('MW', 8th April 1978). Major companies were circulated and were invited to pick the single up; CBS did so, and it was given a proper issue as EPC-6262. UK made a more substantial but still brief reappearance as a label in the spring of 1979, as one of EMI's licensed labels, but by that point King was losing interest in the music scene and was concentrating on television. There was another short revival in 1987, but it is beyond the scope of this site.
During its time as a label UK peppered the Charts with odd one-off hits both under Jonathan King's own name and under aliases such as Shag and Bubblerock. In addition to its own productions it scored with records licensed from other companies, for example 'Sea Side Shuffle', by Terry Dactyl & the Dinosaurs (UK-5; 1972), and Carl Malcolm's, 'Fattie Bum Bum' (UK-108; 1975). It also signed other talent: its most successful acquisition was 'Intelligent Rock' band 10 c.c., who were frequent visitors to the Top 10. For most of its existence the company's records were pressed by Decca and distributed by Selecta. The familiar light-blue label (1) sometimes came with black printing instead of the usual silver (2). After the move to Polydor / Phonodisc silver injection-moulded labels were introduced. Initially these had the logo at the top (3), as did the occasional paper label (4) - the paper-labelled versions were contract pressings - but it soon migrated to its old position (5). The one-off promo from 1978 had blue printing (6); the scan appears by courtesy of Dr.Doom of the 45cat site. Singles used a UK-0 catalogue series, though after the move to Polydor this was temporarily replaced by a 2012-000 one - the 2012s remained as matrix numbers after the catalogue numbers reverted back to their old form. The company sleeve changed slightly during the move, with the wavy top (16) being replaced by a straight one (17); the '45 RPM MADE IN ENGLAND' at the bottom left disappeared at the same time, and the words 'MARKETED BY POLYDOR LIMITED' appeared on the back. In the Decca years demo labels varied somewhat. Demo copies of the first five singles had a large silver 'A' in the centre of the label (8); with UK-6 the labels turned red - in common with those of many other members of the Decca family - while the 'A' shrank and migrated to 10 o'clock (9). UKs 7,11 and 12 had these red labels; UK-8 went back to the 'light blue with central 'A' scheme, while UK-10 combined the light blue label with the 10 o'clock 'A'. This last style became standard from UK-13 onwards, though the central 'A' reappeared on a handful of singles in January to March 1974. Occasionally stickers with 'HIT SIDE' on them were attached to common or garden issue singles (11).








Copyright 2006 Robert Lyons.